Wewow chique gimbal-motor voor smartphone, professionele pro-bike gestabiliseerde gimbal met enkele as
'S Werelds eerste video-stabilisator met enkele as en ingebouwde powerbank.
Fancy is een gyroscopische gimbal met één as, ontworpen voor de consumentenmarkt van smartphones. Fancy is lichtgewicht, gebouwd in licht en spiegel, evenals zijn powerpack. Dankzij de ingebouwde powerpack-functie kan iedereen video's maken met zijn smartphones om de levensduur van de batterij te verlengen, het is 's werelds eerste handheld-cardanische beugel met deze power pack-functie. Fancy kan op een statief of selfiestick worden gemonteerd voor nog meer stabiliteit. Het is 's werelds eerste modestabilisator met de functionaliteit van een high-end stabilisator.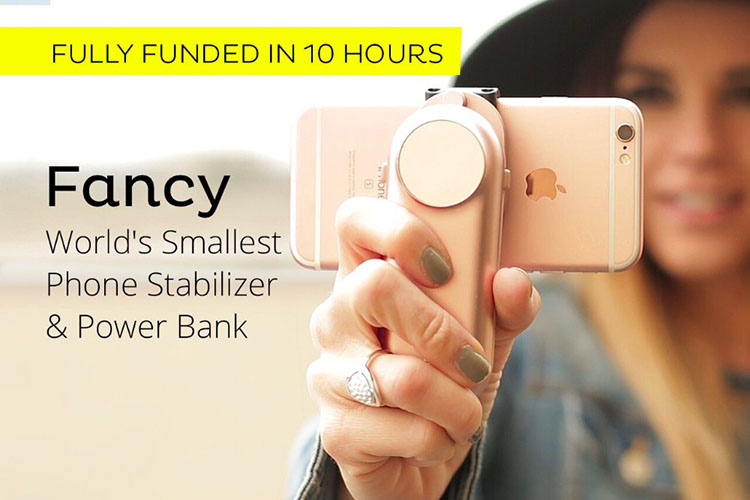 bestek
Werktijd: ca. 8 uur
Gewicht: 180g
Afmetingen: 113X43.5X23mm
Batterij: 2600mAH
Opladen: 5V 1.5A
USB-uitgang: 5V 1.5A
Compatibel met alle smartphones die kleiner zijn dan 6 inch
Opmerking: sluit smartphones uit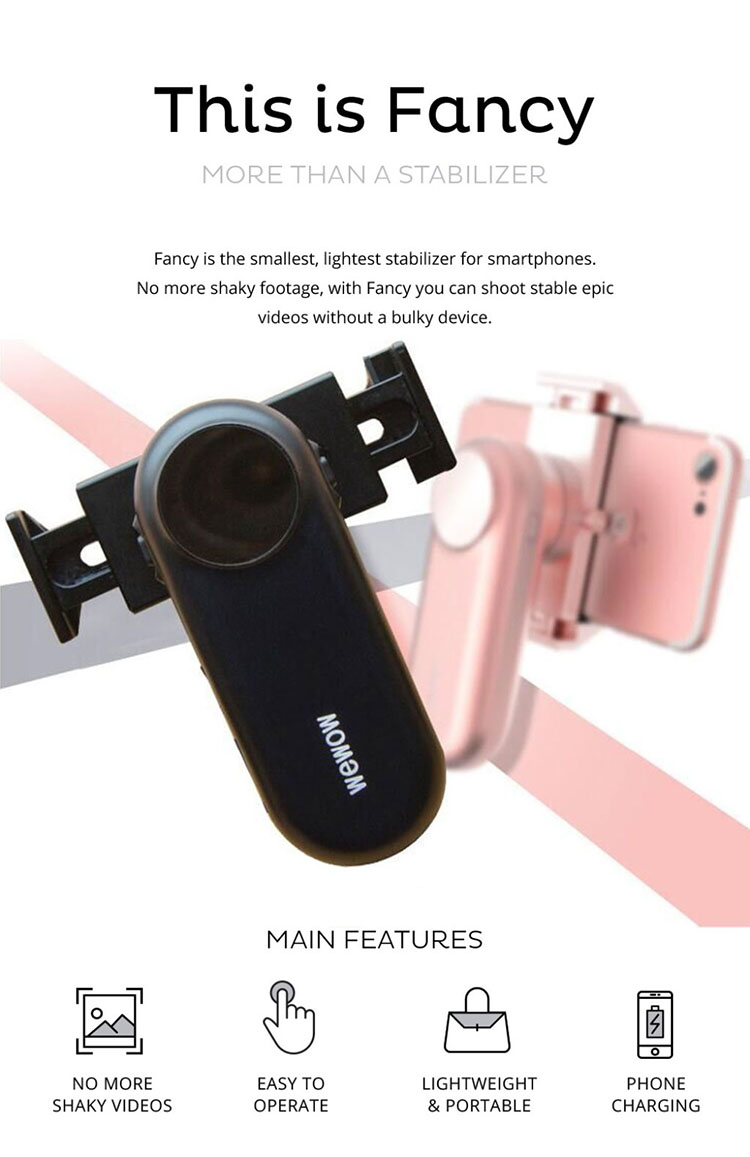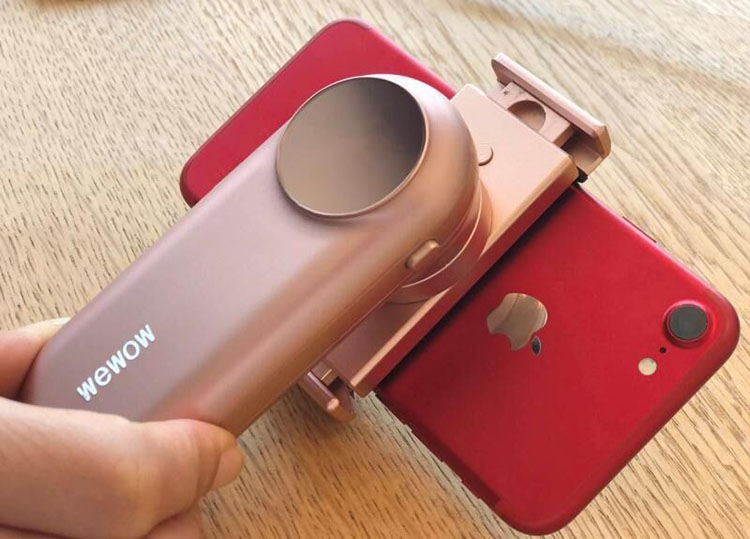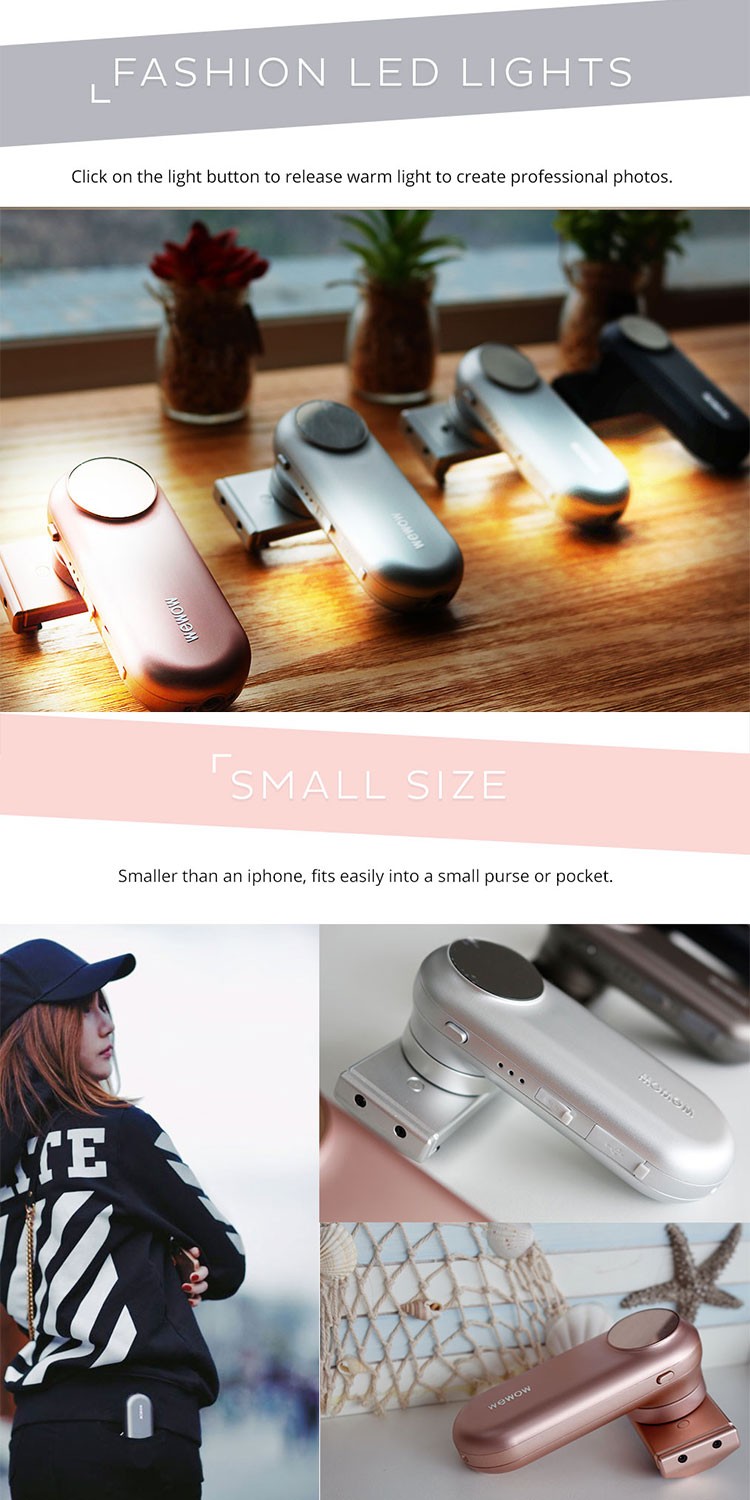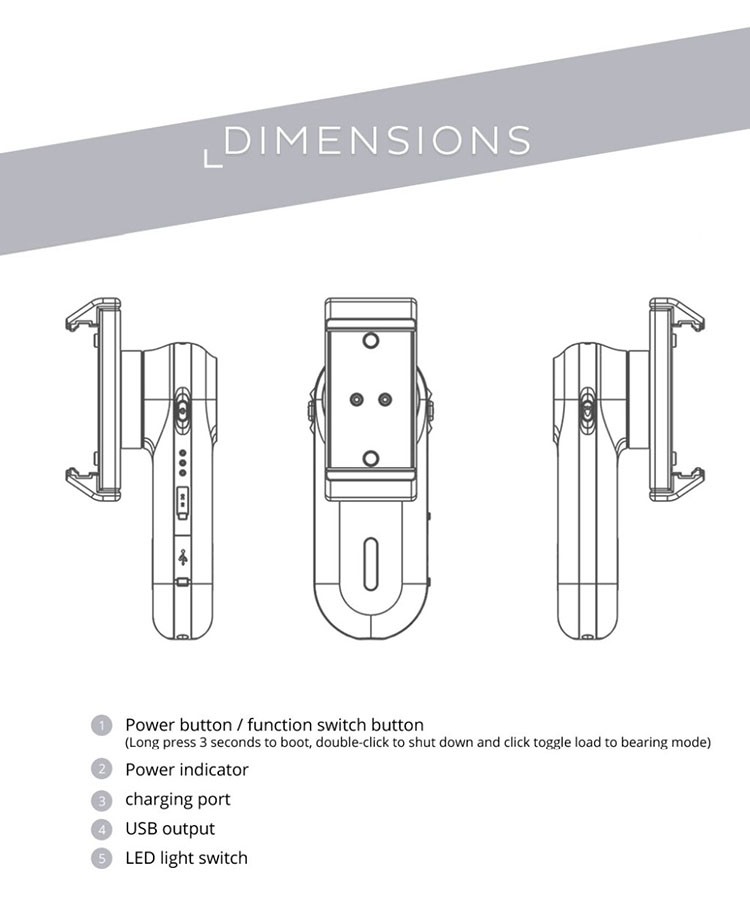 Pakket en verzending:
1. 3-5 werkdagen door express en bieden deur tot deur service.
2. 13-39 werkdagen door China Post Mail.

3. 22-45 werkdagen over zee.

4. Verzekeringsdienst.
Onze service:
1. snel antwoord binnen 24 uur
2. Hoge kwaliteit met CE, ROHS & FCC certificaat
3. De beste aanbieding met fabrieksprijs
4. Snelle en veilige verzending door DHL, Air of Zee, deur tot deur service
5. 12 maanden repareren of vervangen
FAQ
01. Hoe om te gaan met de beschadigde goederen in het transport?
Als het productprobleem door ons wordt veroorzaakt, bijvoorbeeld als de producten ontbreken, zijn de producten naar de verkeerde plaats verzonden, Wewow compenseert alles.
02. Hoe om te gaan met douaneafhandeling problemen?
Als het probleem zich voordoet in onze douane, zijn wij verantwoordelijk, als het in de klant verschijnt, zullen we ons best doen om samen met de douane het probleem op te lossen, zoals het aanbieden van het document voor goedkeuring en andere dingen die we kunnen doen.
03.Welke voorwaarden moeten worden overwogen om goederen te retourneren?
A. Goederen werden door Wewow geleverd.
B. Goederen vallen onder de garantie.
04. Hoe lang duurt het voordat Wewow de geretourneerde goederen afhandelt?
Wewow levert de eerste feedback binnen 5 werkdagen.
Warm Tips: telefoononderdelen moeten worden verpakt zoals oorspronkelijk geleverd, het originele label mag niet worden verwijderd, ook kunnen onderdelen niet opzettelijk worden gebruikt of beschadigd.
05. Hoe om te gaan met de verantwoordelijkheid wanneer de goederen zich in het transport bevinden?
De koper zou de volledige verantwoordelijkheid dragen voor een tekort aan goederen als de goederen volgens het gebruik tijdens het transport worden gecontroleerd. Als goederen verloren gaan omdat ze in China door de douane zijn gedetineerd, moet alle schade die daarmee is veroorzaakt, door Wewow worden gedragen;
Als in het buitenland, behalve in China, goederen ontbreken of worden vastgehouden, is alle schade voor rekening van de koper.
06.Hoe zit het met het managementsysteem en de verpakking?
Perfect managementsysteem, ligt in elk detail. Niet alleen een goede interne kwaliteit, maar ook een superieure verpakking.
Product Categorie : Stabilisator met één as > Modestabilisator